Your entry into the world of NDI®.
Built on BirdDog's custom NDI® silicon chip with a Sony CMOS Sensor, the P100 PTZ camera is your entry into the world of full NDI®. Featuring frame rates up to 1080p60, 10x optical zoom, USB 2.0, HDMI, SDI, and Full NDI® outputs, P100 gives you professional level quality, performance, and total flexibility. 3.5mm audio connectors allow P100 to work with BirdDog Comms, the world's first NDI® audio intercom platform.
New Colour Matrix.
Just like Color but Australian.
Dialling in your cameras just levelled up. P100 now has a full colour matrix with individual saturation and hue control over Red, Green, Blue, Cyan, Yellow and Magenta, all with 64 levels of control.
A totally rebuilt codec engine brings even lower latency to the P100 and computationally higher picture quality. Better pictures, less bandwidth, faster.
Full NDI®. No compromises.
In the world of NDI® there are two flavours, NDI® and NDI|HX. NDI® is a variable bit rate, I-Frame codec that is reaches around 140Mbits at 1080p60 and is visually lossless. NDI|HX is a compressed, long-GOP, H.264 variant that reaches around 12Mbits at 1080p60. P100 is a Full NDI® camera.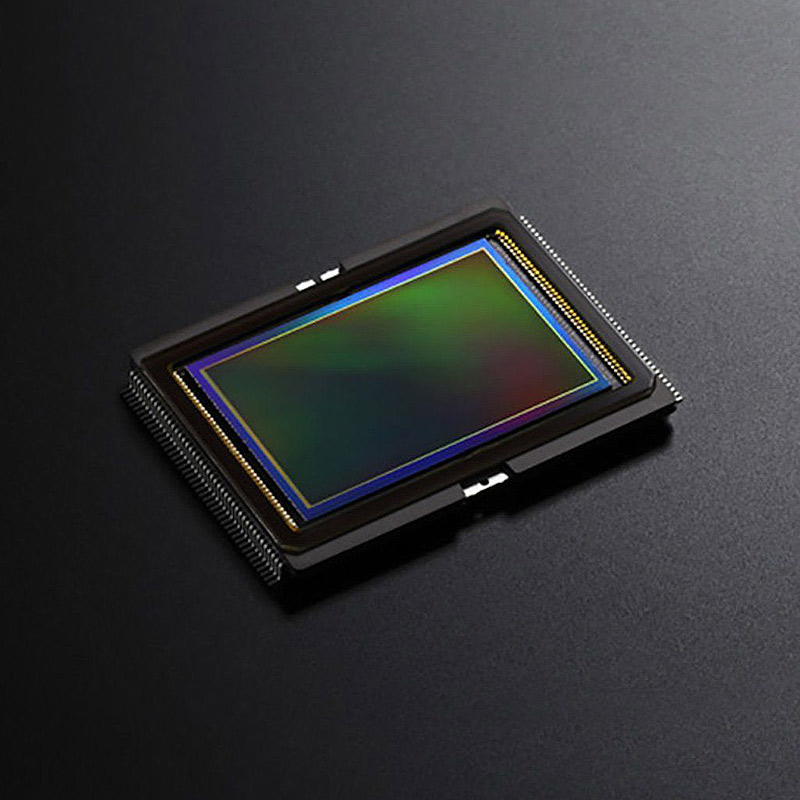 Sony Sensor. You deserve the best.
The best pictures come from the best silicon. P100 is teams up a world class Sony CMOS Backlit Sensor with the BirdDog custom NDI® chip to form a match made in silicon heaven. Your productions deserve the best.
Extreme Speed. Optics done right.
Lightning auto focus. Insanely fast zoom. Precision optics. P100 has been engineered to meet the most demanding situations whether you are in a boardroom streaming your quarterly results, producing a live event for your church, or live streaming sports.
Zoom Amsterdam love P100.
Zoom needs no introduction. Watch as Abeka Abdallah and Julian Planels talk us through how they love using the P100 cameras in their Amsterdam Demo Centre.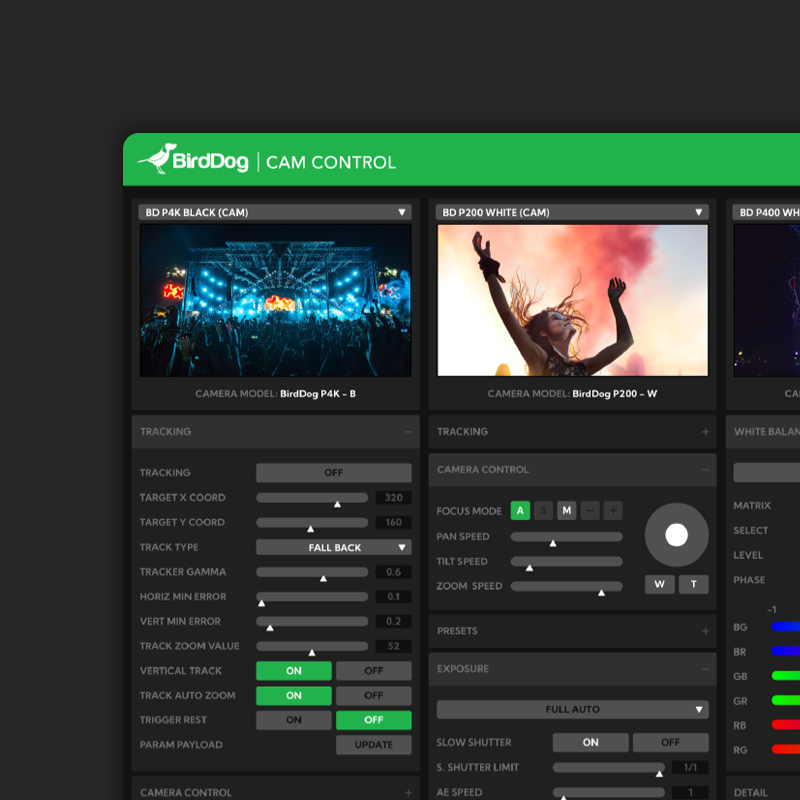 FREE Cam Control. Colour match in seconds.
The Cam Control app is the easiest and most user-friendly way to dial in BirdDog cameras. Simply load on a Windows 10 machine on the same network as your BirdDog cameras and access all functions of the camera through a beautiful interface. Quickly dial in the look you like and copy settings across multiple cameras in seconds. And it's 100% FREE with all BirdDog PTZ cameras.
Webcam now. Production cam later.
P100 might be the best camera investment you can make. Use it now as a super high quality camera with the USB 2.0 for Zoom, Teams, Meet, Chime, Messenger, and even Skype if that's still your thang, and then when the world returns to normal you can use it as a production camera with it's broadcast video connections – SDI, HDMI, and NDI.
Quad output. NDI®, SDI, HDMI, and USB 2.0.
With NDI®, SDI, HDMI, and USB 2.0 simultaneous outputs the P100 is ready to go live with full NDI® today or can be use as a traditional SDI/HDMI camera. You can rest easy in the knowledge that P100 has you covered for all workflow situations.
PTZ Keyboard. Take control.
Combine P100 with the BirdDog PTZ Keyboard and you have total control of all functions remotely. PTZ Keyboard is a full featured controller that can control up to 255 PTZ cameras on a single network and can scale to even the most complex installations. PTZ Keyboard can control P100 over NDI® or by RS422 / RS232 when using in SDI mode.
RESTful API. DIY automation.
Download the free BirdDog RESTful API and program your own automation for all BirdDog hardware endpoints, including cameras.
NDI PTZ Control for iPad and iPhone.
Full control of your BirdDog camera, all from a super-easy to use iPad/iPhone app. Pan, Tilt, Zoom, save and recall pre-set PTZ positions, preview your cameras in full screen, and access all the colour matrix tools and settings for your BirdDog camera.
BirdDog P-series and X-series cameras feature a 5 year, global warranty. BirdDog prides itself on delivering the best possible products to customers, but if something was to go wrong,  you can rest assured knowing that no matter where in the world you are, BirdDog has your back.